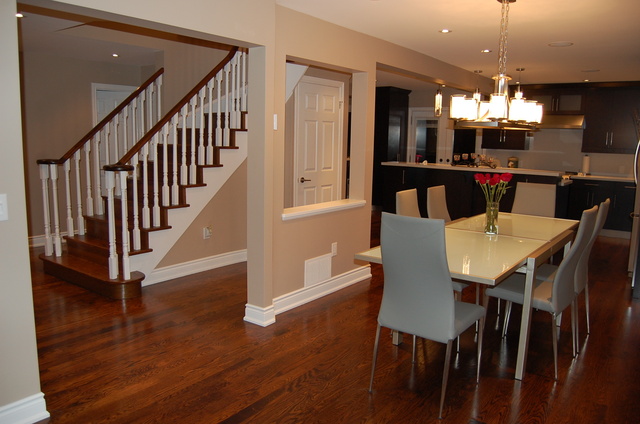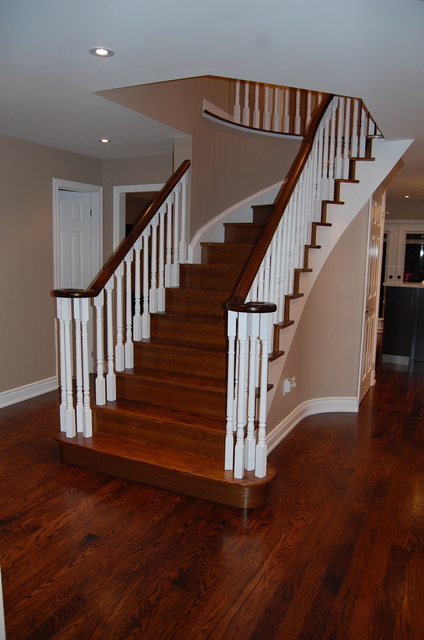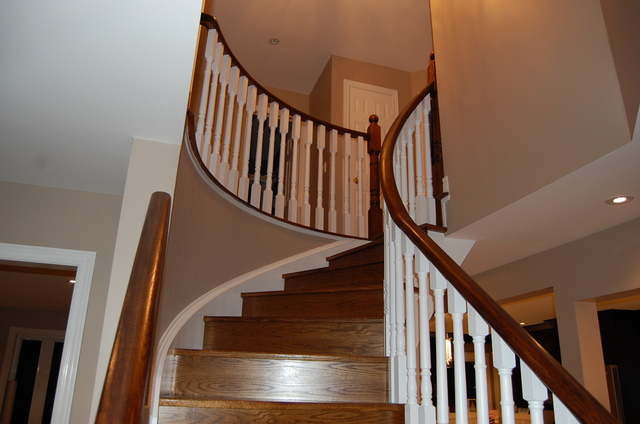 Stan and Sheila understood our vision and transformed our "ordinary" house to our "Dream House", just like from a Design Magazine. They worked well with our contractors, kept us in touch with all scheduled work and met all deadlines on budget. They treated our house with pride, like it was their own. The "before" and "after" pictures show the care they put in and why we are so pleased with their work. We highly recommend them and think they should win "Flooring Company of the Year in Durham".

Lorri and Terry Lesyk from Ajax
Refinish stairs and new main floor hardwood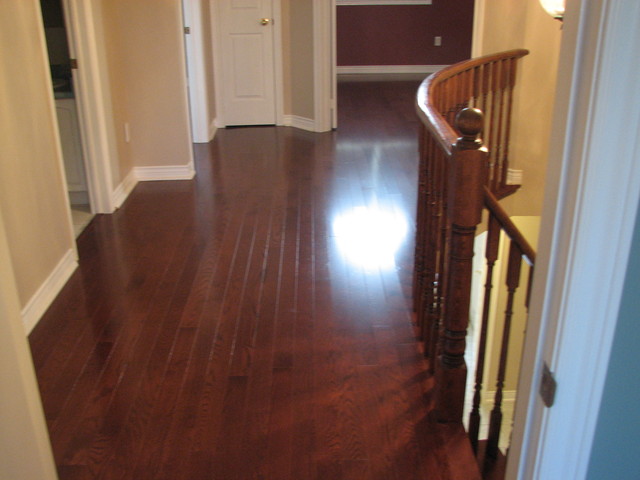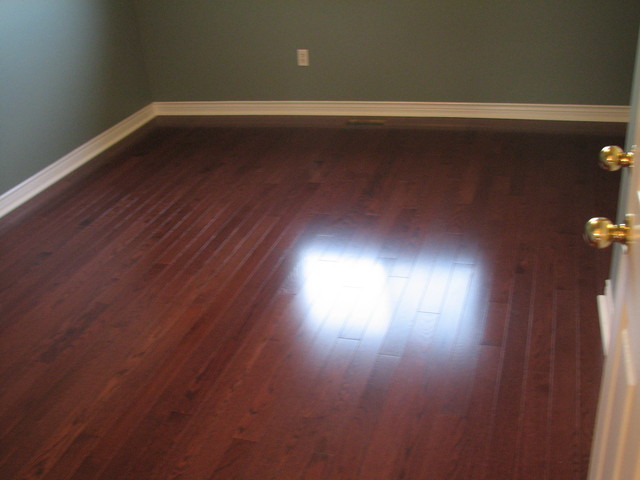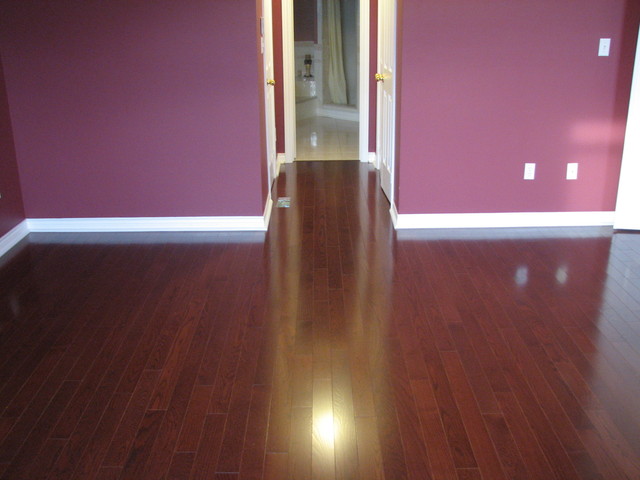 We were very impressed with Canada Hardwood Flooring Inc. Their team of highly qualified and dedicated employees left us with an impecable hardwood renovation throughout our home. I cannot express the gratitude I feel for Stan, Sheila, Brody, Chester and George. They were efficient, professional and a pleasure to do business with. We are very impressed and would gladly refer them to all our friends, family and those seeking referrals from happy and satisfied customers.

Duane Nelson in Whitby
Bedrooms, hallway and family room in wood floors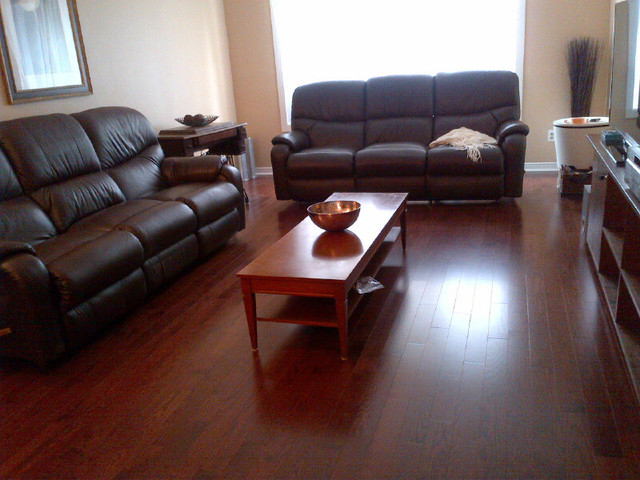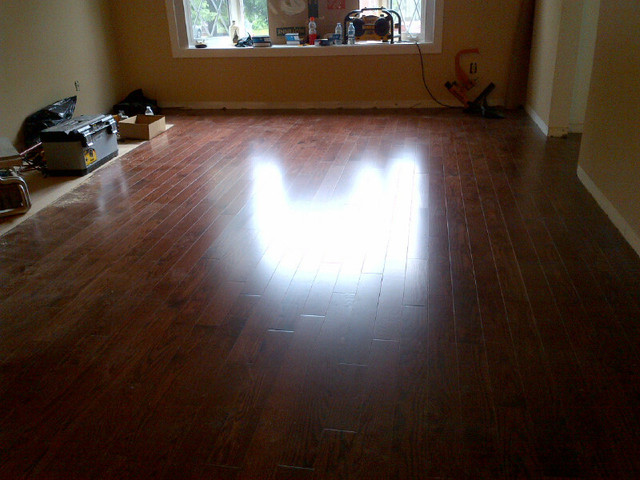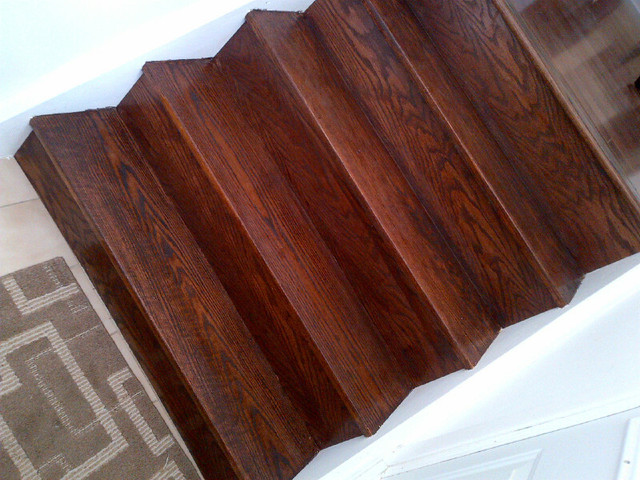 My main floors on my 40 year old house was so squeaky I would be woken up at night when someone had to walk past my bedroom. My floors were old, cracked and needed replacement. Being a single-mom, I search and saw 5 other vendors and in the end picked Cdn Hardwood because that all they do - using Canadian solid wood (not some cheap stuff from who knows where), and it was the owners that were installers themselves so trusting someone in my home was important. Given my tight schedule (non-kids week), these folks was professional, caring and did amazing job bringing a beautiful level of finish & great attention to detail. Brodie, Shelia and Stan were flexible, accommodating & went over and above for me. I would recommend them to anyone. My floors are SOLID and QUIET. So happy to have found them!

Cindy from Toronto
Main floor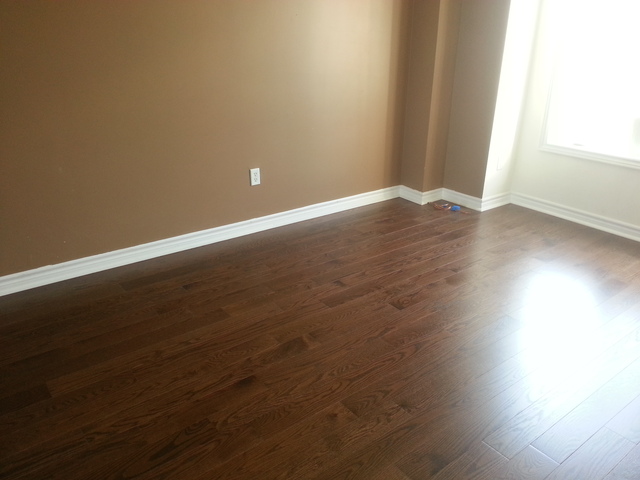 Despite my somewhat unorthodox schedule, Sheila and the gang were able to accommodate perfectly. The work was completed on time and is top notch. From beginning to end everything went super smooth. Very helpful and friendly to deal with.

Sy from Ajax
Hardwood floor installation

We had hardwood laid and some sanded and also matched to other hardwood. It was a big job and done professionally and in a timely fashion. Sheila and Stan, their son Brodie and crew are hands on. They promise and they do deliver first class work. We could not be happier. The hardwood is beautiful and you can tell they also take pride in their work. They were also extremely competitive on price. They are very easy to deal with and straightforward. I would recommend them to anyone looking to have quality solid hardwood in their house.

MJ Northcott from Oshawa
Hardwood flooring

We had hardwood flooring installed in our living room. We had Canada Hardwood do everything - remove and dispose of carpet, install new subfloor, install hardwood, and put on new baseboards. Sheila answered all our questions both at the showroom and when she came to measure the room. The installers were prompt, friendly, and took pride in their work, cleaning up very well when they finished. The flooring and new baseboards look fantastic, and best of all, it was completed in a single day. We are very happy and would certainly use Canada Hardwood Flooring again for future projects.

Nicole Fallon from Ajax
Hardwood purchase/installation

When Stan came to give me a quote, he was on time and very thorough. We discussed in detail the time involved and the cost involved. If I had any questions before the job Sheila was always there to answer them. When it came time for the work, he was prompt, very courteous and a pleasure to have in my home. When he finished the work he left my home very tidy and as clean as was possible. I love my new floors. I was so pleased with his work he is coming back to refinish my stairs. I would highly recommend Canada Hardwood Flooring.

Christina from Toronto, April 2015
Refinished hardwood floors

I can't say enough about this company. We bought our house 3 years ago and there was oak hardwood floors on the main floor. The only issue was that we wanted darker floors. We used Canadian Hardwood flooring and had the floors sanded and stained darker. We were so pleased with the results. They were friendly, professional and on time! Recently we decided to put hardwood flooring in the rest of the house. We didn't hesitate to use Canada Hardwood Flooring again. Just like the first time they were friendly, professional and right on time. The result was beautiful. They did a fantastic job and completed the work in the estimated time. Thanks Sheila and Stan.

Nicole from Whitby, April 2015
Hardwood flooring

I have used Stan for several flooring projects over the last 20 years both in the home and at the office and I have never been disappointed. He is always on schedule, priced very competitively and does fantastic top quality work. I recommend them every chance I get.

Lou Kiriakou from Pickering, January 2015
Wood flooring at the office